In SKN! Delectable Places to Dine
Come and experience our rich culinary culture infused with island ingenuity and Old World traditions. On St. Kitts, our passionate chefs create cuisine that shines with fresh-off-the-boat seafood and island-grown produce while restaurateurs dream up ever more magical settings.  Whether you're tucked within the historic stone walls of an old sugar plantation or sitting at a windswept picnic table on the sand, bring your curiosity as you revel in a uniquely Kittitian experience–a love of good food enjoyed with great friends.
Bohemia Beach Pool Bar
858 Frigate Bay Road Frigate Bay, St. Kitts
This newly expanded casual poolside retreat is also located at the St. Kitts Marriott Resort. It serves unbeatable salads, burgers, fries and frozen drinks. You can stay cool at the swim-up bar, under the covered patio or relax at any one of our four bars. Open for lunch dinner seasonally. Cuisine: International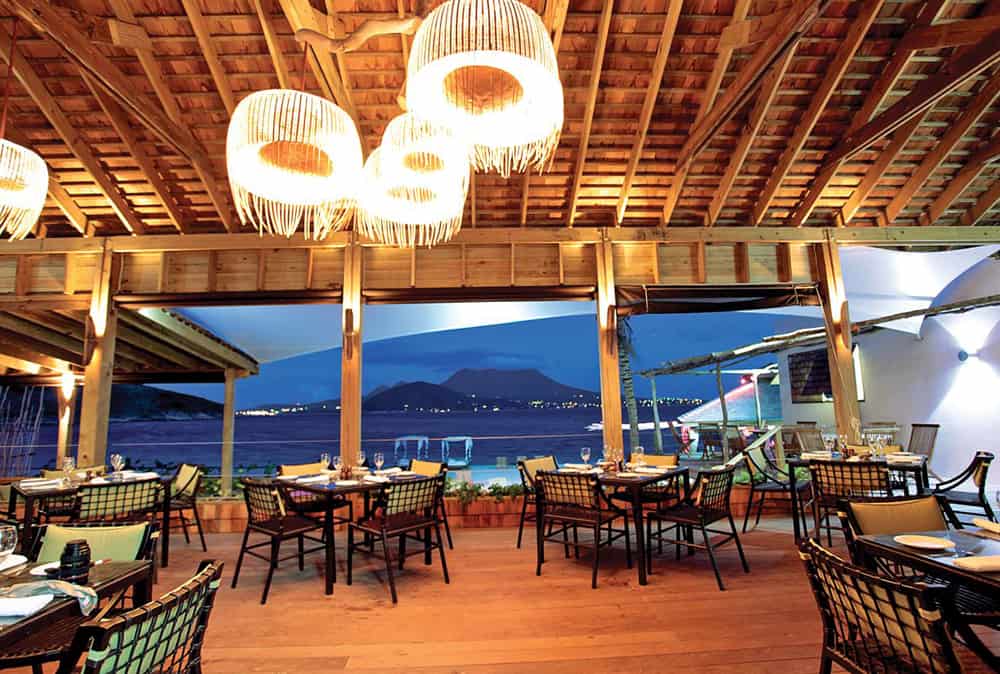 Blu Seafood Restaurant
Capturing the romantic feel of the Islands, this terraced oceanfront restaurant, located inside the St. Kitts Marriott features fresh seafood in an airy setting. Don't miss our popular Monday night event, "Down by the Sea." Reservations are recommended. Cuisine: Seafood
Café Calypso
St. Kitts Marriott Resort, 858 Frigate Bay Road, Frigate Bay, St. Kitts,
The Cafe` is located at the entrance to the Calypso Restaurant, they offer flavored coffee, espresso, sandwiches, snacks and pastries. and is opened 18 hours daily. Cuisine: American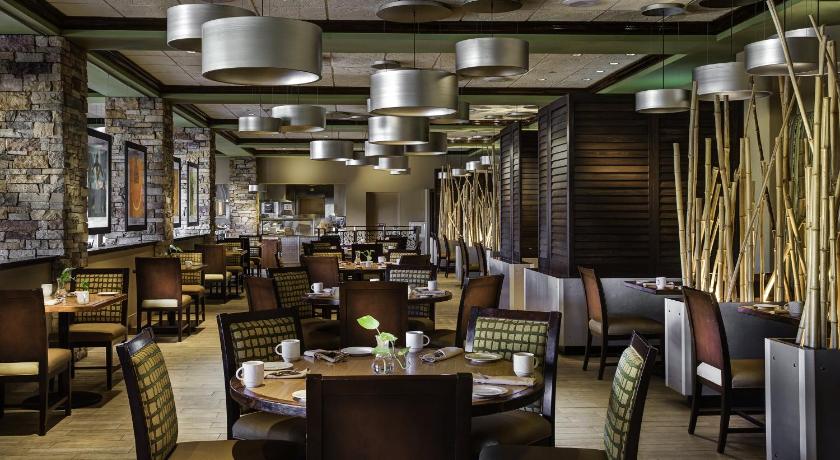 Calypso Restaurant
St. Kitts Marriott Resort, 858 Frigate Bay Road, Frigate Bay, St. Kitts,
Located at the St. Kitts Marriott Resort grounds this is a popular spot for family dining, Calypso Restaurant features breakfast and dinner buffet and la carte selections emphasizing local ingredients like fish, mangos, coconut and papayas. Open for breakfast and lunch. Dinner Seasonally.
Circus Grill
Bay Road, Basseterre, St. Kitts
The unforgettable gourmet delights offered at the Circus Grill are enjoyed by natives and vacationers alike. Here, at Circus Grill, like so many repeat customers, you'll love sitting under our breezy verandah, while you peruse the menu for whatever will please your appetite.
Fisherman's Wharf
Fortlands, Basseterre, St. Kitts
It sits out on a pier at the ocean's edge, It provides a spectacular view of the capital, Basseterre. Fisherman's Wharf by the wonderful and newly renovated Ocean Terrace Inn offers a seafood adventure waiting for you. Over the years tourists and locals alike have been coming to the Wharf to watch our talented Chefs prepare generous portions of lobster, fresh fish and steaks on an open charcoal grill.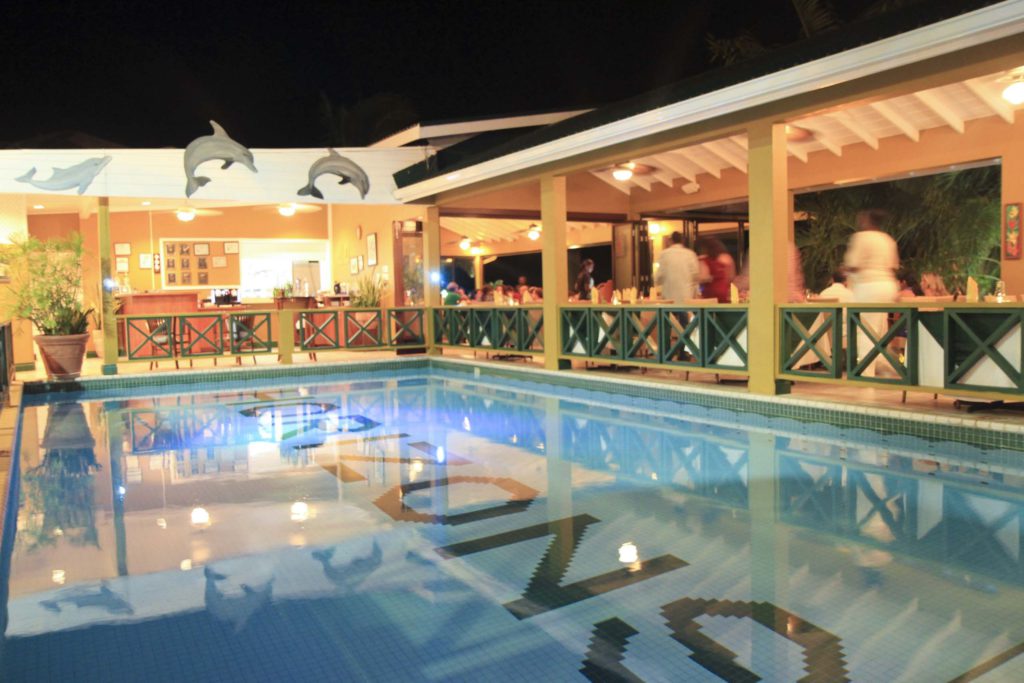 Marshalls
Frigate Bay, St. Kitts
Enjoy fine dining at Marshalls! Our sumptuous dishes are a simple, yet elegant mix of local ingredients laced with ethnic elements to create a New World of Dining. Reserve a special night out, or become one of our frequent patrons, In either case you will never go away feeling disappointed. Reservations are recommended.
Nirvana Chinese & Pan Asian Cuisine Restaurant
PO Box 78, Boyds, St. Kitts
Welcome to the new Nirvana – now offering Chinese and Pan – Asian Cuisine! At Nirvana you will savour the culinary creations prepared by Executive Chef, Mukesh Kumar and his Team offering authentic Szechuan, Cantonese and Hunan Chinese styles together with Thai cuisine.
Ottley's Plantation Royal Palm Restaurant
PO Box 345
The Royal Palm Restaurant, nestled into the remaining stone walls of the plantation's sugar factory, has long been the destination of choice for locals and visitors seeking St. Kitts' most satisfying cuisine. It receives consistently rave reviews for its special island-style infusion of flavors and cuisines from all corners of the globe.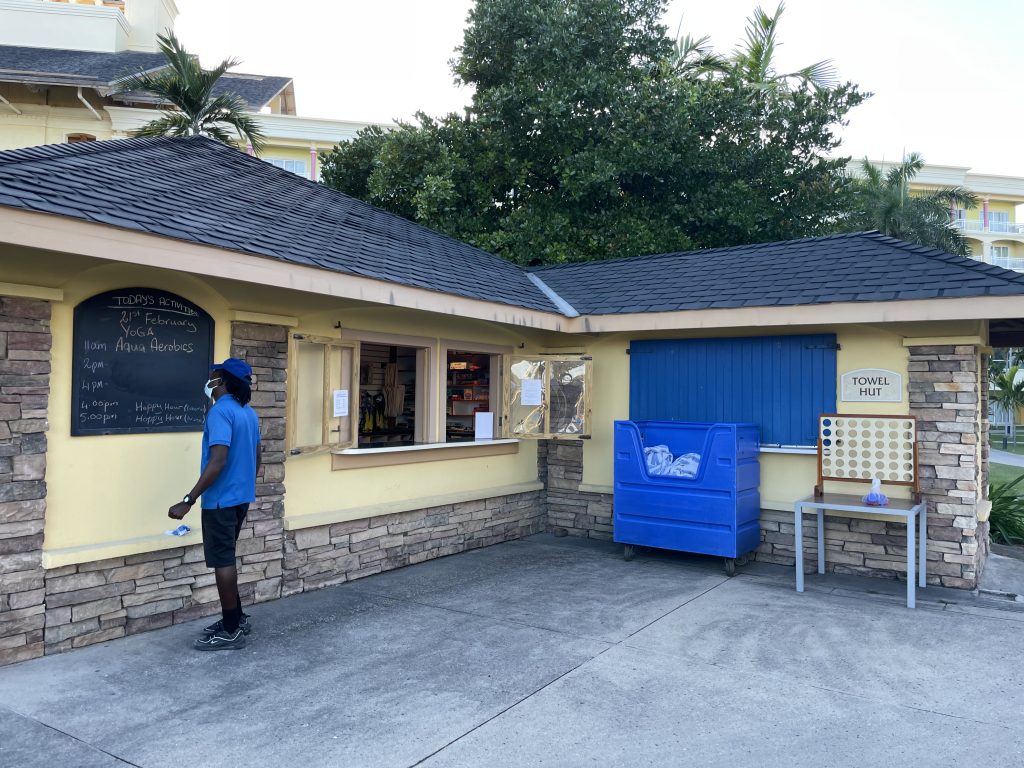 Pizza Shack
St. Kitts Marriott Resort, 858 Frigate Bay Road
Perfect for quick snacks or the kids' favorites, this casual outdoor patio restaurant serves homemade pizza and ice cream. Open for lunch and dinner. Cuisine: Pizza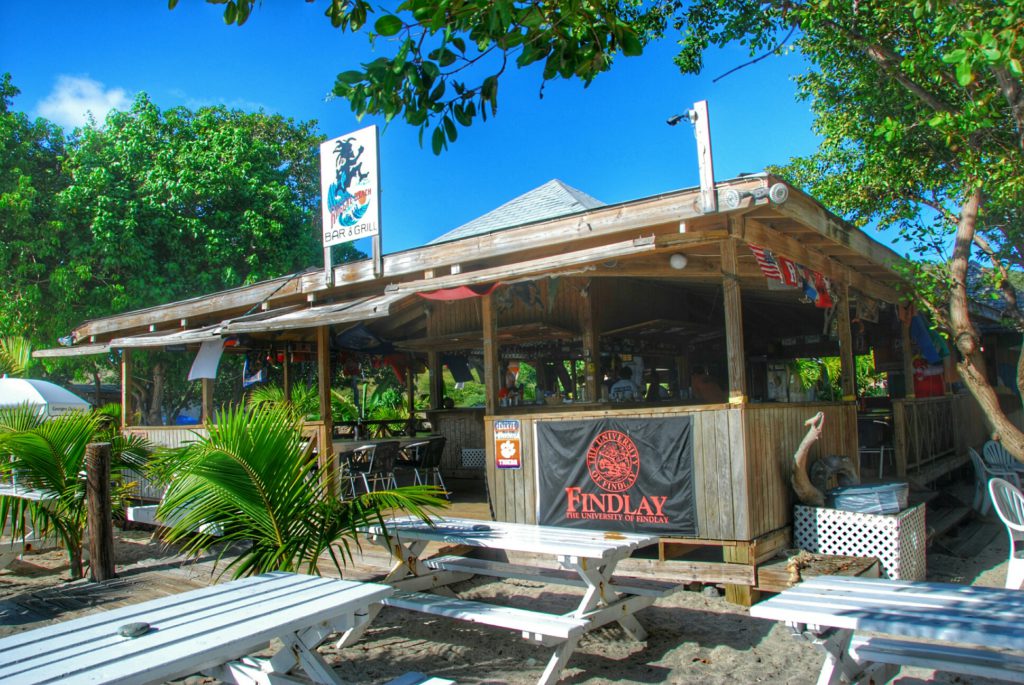 Reggae Beach Bar & Grill
PO Box 1063
Specializing in freshly caught seafood and local BBQ dishes. The menu favourites include whole grilled Lobster, Mahi Mahi, Conch Chowder, Coconut Shrimp, Ribs to name a few. Come visit us and Live our life style, "RUSH SLOWLY, LIVE DE LIFE , ITS ALL GOOD!" Cuisine: Seafood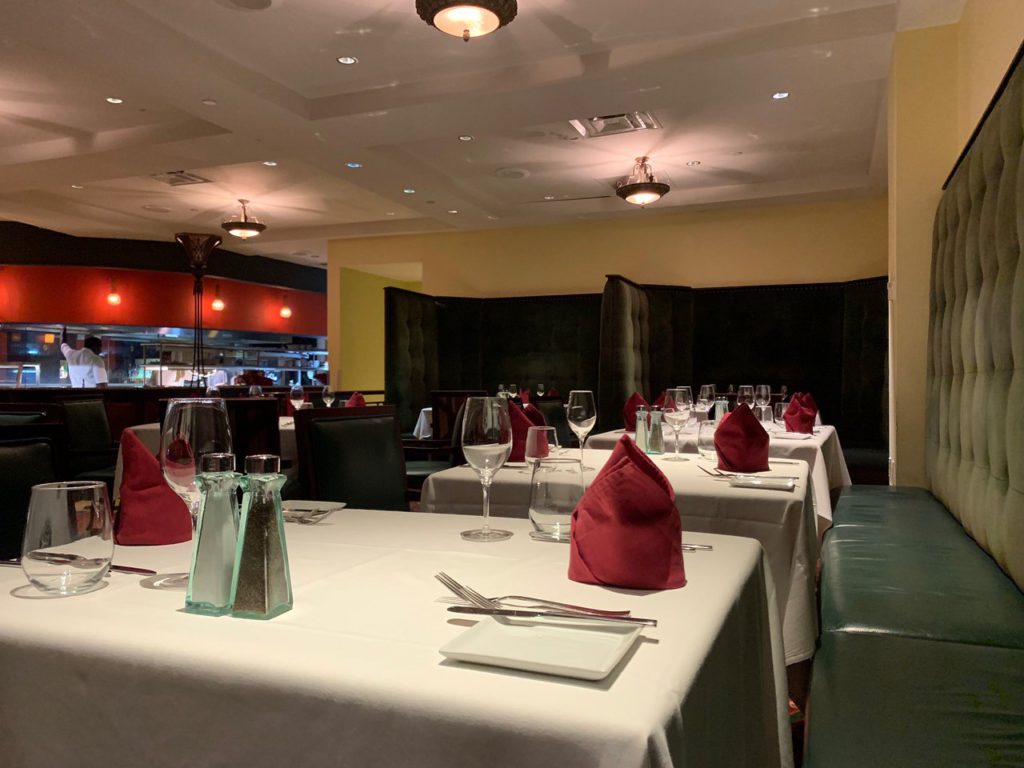 Royal Grille Steakhouse
St. Kitts Marriott Resort, 858 Frigate Bay Road
Warm and sophisticated, this "city-style" steakhouse serves succulent cuts of beef and seafood, along with an international wine list. Open for dinner. Weekly Friday night Barbecue Reservations required. Cuisine: Steakhouse, Seafood
Royal St. Kitts Golf Club
St. Kitts Marriott Resort, 858 Frigate Bay Road
Guests can toast to their success on the greens with frosty beer and towering burgers. Open for lunch. Cuisine: American
Serendipity
3 Wigley Avenue, Fortlands Basseterre, St. Kitts
Opened daily for lunch and dinner Serendipity's lunch and dinner menus make your final selection a difficult one. Located just opposite the historic Fort Thomas Hotel, on the outskirts of the capital. Reservations are highly recommended.
Spice Mill Restaurant
Cockleshell Beach, St. Kitts
The ambiance and cuisine offered at Spice Mill reaches across the spectrum of Caribbean ethnicity and was abstracted by Partner Conny Anderson. Our unique dining experience is filled with flavours from across the globe brought to the region by influences from English,African, French, Portuguese, Indian, Chinese, Spanish some are even of Jewish influences that go as far back as the 17th century.
Verandah, The
PO Box 65 Wigley Avenue, Fortlands, St. Kitts
A new culinary experience awaits you at The Verandah Restaurant at Ocean Terrace Inn with its impressive nine foot wrap around verandah, with seating either indoors or out. The venue is open for breakfast and lunch daily offering a selection to suit a wide array of tastes.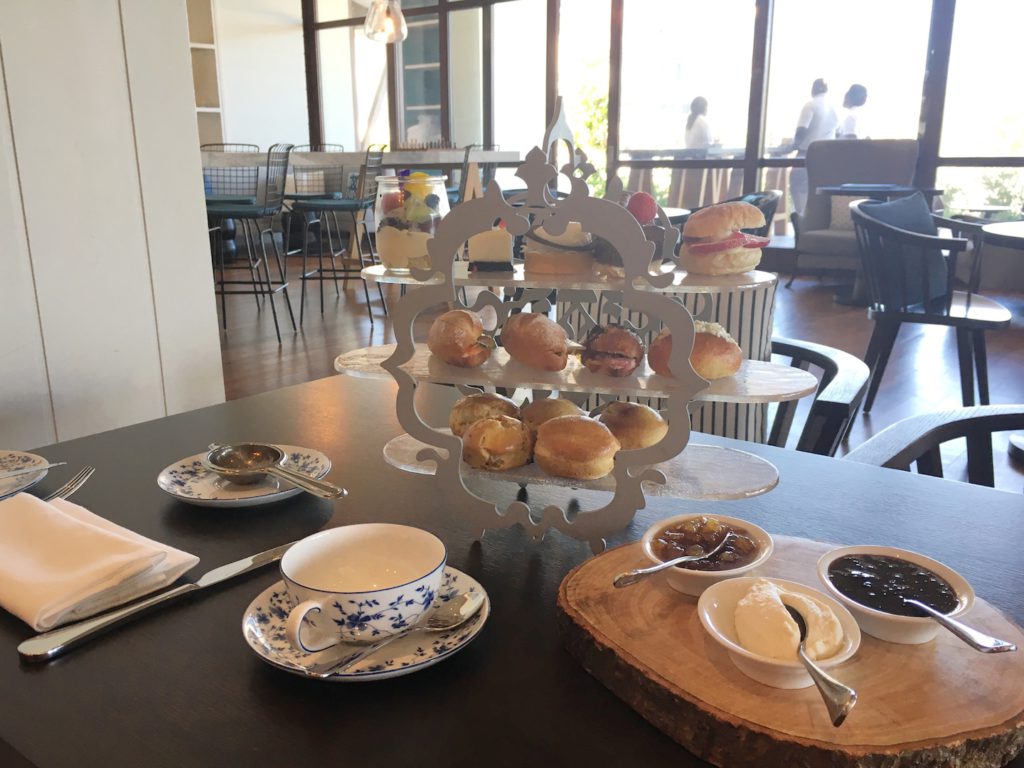 West Indian Afternoon Tea
Relax on a sunny tropical afternoon surrounded by the sights and sounds of Fairview Botanical Garden having West Indian Afternoon Tea. Enjoy island "bush" tea paired with a selection of finger sandwiches, savouries, and pastries.