Cabinet Secretary
Marcus L Natta Biography Dr. Marcus L. Natta was born and raised in Pond's Pasture, Basseterre, St. Kitts. He is the eldest of William Marcus Natta (of blessed memory) and Gwendolyn Natta's three children. A graduate of the Newtown Primary, Basseterre Junior High, Basseterre High schools and the Clarence Fitzroy Bryant College (CFBC), Dr. Natta excelled at his studies during his elementary, secondary, and post-secondary education.
In December 2002 he graduated from Cameron University in Oklahoma with dual Bachelor of Science degrees in Physics and Mathematics. During his tenure at Cameron University, Dr Natta became an active member and served with several campus organisations and university committees. These included the Student Government Association, where he served two years as a Senator.
He also helped found and later served as President of the Students of the Caribbean Alliance (SOCA). Dr. Natta earned his doctoral degree in the field of Chemical and Materials Engineering at the University of Nebraska-Lincoln (UNL) in August 2008. At UNL, Dr. Natta was a member of the University Graduate Council and the Graduate Student Association, in which he served as Vice-Chair of external affairs.
He was also Vice-President of the Black Graduate Student Association. Dr. Natta has spent 13 years in the civil service working at the CFBC, the Ministry of Sustainable Development, and the St. Kitts and Nevis Bureau of Standards. During his tenure, he has led Page 1 of 3 legislation reviews, prepared policy papers for Cabinet approval, and implemented reforms to comply with international standards and treaties. Dr. Natta has over 10 years of experience representing St. Kitts and Nevis in regional and international treaty organisations, including two consecutive terms as Vice President for Latin America and the Caribbean to the Bureau of the Stockholm Convention from 2015-2019.
He has represented our Federation at the World Trade Organization (WTO) and the Organization of Eastern Caribbean States Geneva Mission. Dr. Natta holds certification and formal training from the WTO, the Open University of the Netherlands, and the United Nations in the areas of
● Strategic Planning;
● International Trade (WTO Technical Barriers to Trade);
● Project & Grant Writing, and Project Management;
● Global chairing of meetings of international chemicals and waste conventions;
● Global systems for quality assurance, accreditation, and credential fraud;
● Guidelines for assuring quality in cross-border tertiary education.
Dr. Natta is a member of the Wesley Methodist Church congregation. He is also a distinguished member of the prominent, 115-year-old Alpha Phi Alpha Fraternity Incorporated. He is a Rotary Paul Harris Fellow and a past president of the Rotary Club of Liamuiga. Dr. Natta is Vice President and Public Relations Officer for the Essence of Hope Page 2 of 3 Breast Cancer Foundation.
He is also the Co-Founder and Chairman of the William Marcus Natta Memorial Scholarship Fund, which was established on April 8, 2010, to encourage primary school students in St. Kitts and Nevis to strive for academic and civic excellence. Dr. Natta is the proud father of two sons: Marquez Natta a sophomore at the University of Maryland-College Park majoring in Chemical Engineering and Nicholas Natta who is a Grade 2 student at the Tucker Clarke Primary School here in St. Kitts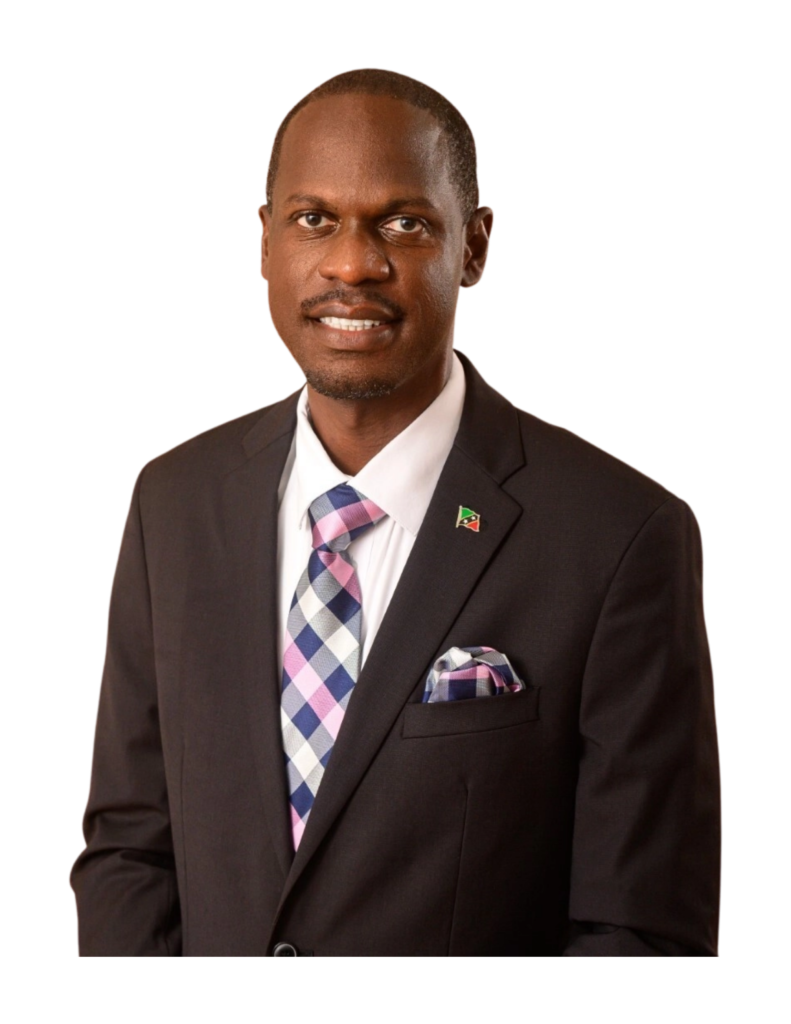 Cabinet Secretariat
Government Headquarters
P. O. Box 186, Church Street
Basseterre
St. Kitts

Secretariat: +1 (869) 467-1167 ||  
Mobile +1 (869) 662-0633
Secretariat Email: cabinetsec@gov.kn || Direct Email: marcus.natta@gov.kn