In SKN! 10 Best Reasons To Visit
SKN Beaches
Our beaches vary from black sand in the island's north to our gray or white sand beaches along the south side of the island. Nevis, our smaller unspoiled sister island, is just a short 45-minute ferry ride away.
With our reef-protected waters, our beaches are ideal for both swimming and snorkeling.  Pinney's Beach on Nevis is one of the grandest in the Caribbean, with a  lagoon that evokes the South Pacific near the beach's windward edge.
Water Fun
Both islands feature aquatic activities a-plenty–almost anything you can think of!  Enjoy snorkeling, kayaking, boating, and jet skiing, as well as guided sailing tours, especially off St. Kitts, and windsurfing around Nevis.
Family Fun!
Cockleshell & Turtle Beach, a favorite of many locals, is also good for families, thanks to its calm waters and food stands.  There are so many active things to do, from beach horseback riding to ziplining to flyboarding at Reggae Beach.  Make your base camp at the uber-kid-friendly Marriott St. Kitts. The beach and the pool has 24 hours access.
SKN People
A proud and progressive people are Kittitians and Nevisians. Think of a people who have one thing in common, pride–in themselves, each other and their island. St. Kitts is truly a  place of brotherhood and mutual respect.  Here, we are all brothers and sisters, intent on preserving the beauty of our land.
Kim Collins, 2003 World 100m winner, was the country's first athlete to ever reach an event final, representing his island home of St. Kitts and Nevis in four Summer Olympics (from 1996-2008). Collins is heralded a hero of this small federation–a track and field star who competed well at eight consecutive World Championships in this sport from 1997 to 2011.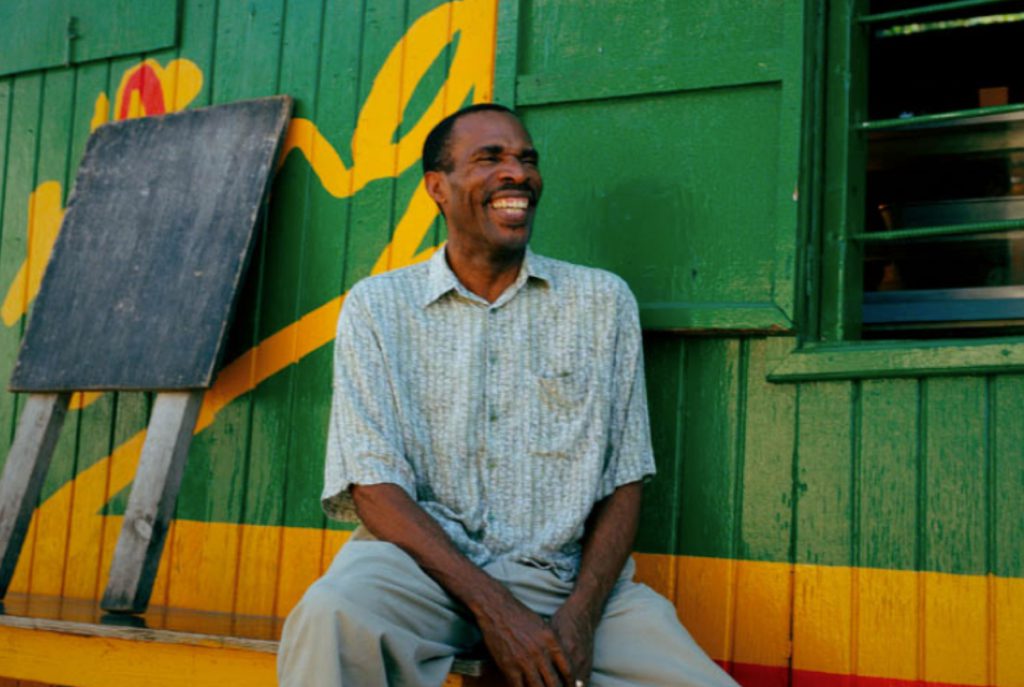 SKN History & Tours
The islands were originally settled from South America and had Amerindian populations at the time of the first European landings. For centuries, St. Kitts occupied a critical position in the European struggle for the islands of the West Indies–rich with sugar plantations considered to be the gateway to the Caribbean. As a result, much of the struggles and conflicts in and around St. Kitts shaped much of the history we now see today in the entire Caribbean.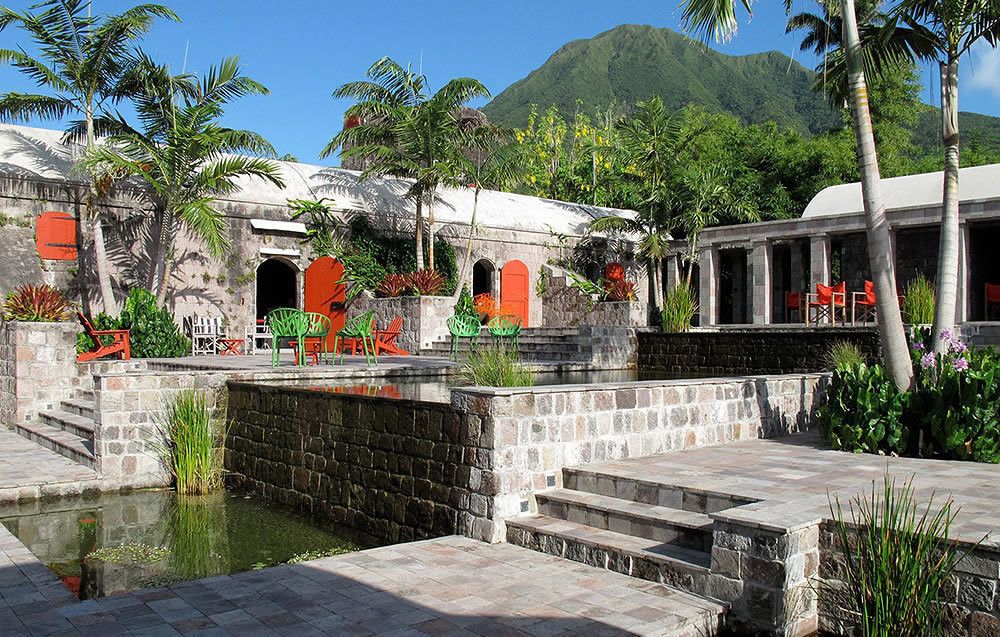 Historic Sugar Plantations Turned Hotels!
The old sugar plantations played a huge role in  St. Kitts & Nevis' history, and some are now distinctive hotels–Ottley's Plantation Inn, Montpelier Plantation, and a Relais & Chateaux property. Visit our 300-year-old sugar estate and mill for a romantic dining experience. Enjoying a rich history, the hotel boasts fantastic views and a great pool.
The Golden Rock Inn has turned its 19th-century sugar mill into a two-story suite. "Eleven whimsical cottages dot the 100-acre property, which also boasts beautiful al fresco dining on the slopes of Nevis Peak.
Come and tour these very visual and most attractive locales–that is, if you do not decide to call one or more of them 'home' during your visit to SKN!
SKN Culture
SEE the vistas!
On the two Islands–St. Kitts and Nevis, our culture has grown mainly out of the West African traditions of the slave population brought in during the European colonial period. St Kitts has the true definition of culture with it being a combination of the arts, beliefs and institutions created by a group of people who share common geography. It is a rare treasure chest of traditions and customs brought together from very different lands by very different peoples. You can see it in the way we dance, taste it in the way we cook, and hear it in the stories we tell.
TASTE Cuisine 
Come and experience our rich culinary culture infused with island concoctions and with Old World traditions. In St. Kitts and Nevis, it's best to eat island style, whether it's seafood with West Indian curry or goat water (goat stew with vegetables and dumplings).  On St. Kitts & Nevis, our passionate chefs create cuisine that shines with fresh, off-the-boat seafood and island-grown produce. Come and experience engaging sight, taste, smell and sound. 
Whether you're tucked within the historic stone walls of an old sugar plantation or sitting at a windswept picnic table on the sand, bring your curiosity as you revel in a uniquely Kittitian experience–a love of good food enjoyed with great friends.
Whether you're tucked within the historic stone walls of an old sugar plantation or sitting at a windswept picnic table on the sand, bring your curiosity as you revel in a uniquely Kittitian experience–a love of good food enjoyed with great friends.
HEAR tropical beats!
Salsa, jazz, soca, calypso and steelpan are just a few of the flavors you'll hear as you traverse the islands.  Find yourself visiting during Carnival and the dances, too will be inspiring…and cathartic.
SKN Sporting Activities
Cricket!
St.Kitts & Nevis is where cricket is popularly played and enjoyed.  It is, by far, the most popular male sport in St. Kitts & Nevis. View or take part in matches which are played on grounds throughout the area.
Tennis!
You're a big lover of tennis? The Four Seasons, located on a swath of land in Nevis offering a stunning view, hosts an award-winning tennis program. Consistently ranked high in tennis and media polls, the Peter Burwash International (PBI) Tennis program here is top-notch.
SKN Scenic Landscapes
Both St. Kitts & Nevis have extinct volcanoes and luxuriant rain forests that are ideal for hikes, as well as fine diving and exciting snorkeling sites.
Unspoiled and toxicating is the natural beauty and attractions abundant on both islands.  We have, all year round, sunny skies, warm waters and white sandy beaches.  Among the trees of our rainforests are a variety of rare birds, as well as green vervet monkeys.
Wedding Ceremony/Honeymoon Retreats!
Are you planning a wedding or honeymoon destination? St. Kitts Nevis is one of the more luxurious in the Caribbean. If you are seeking a true natural island to exchange vows or enjoy your honeymoon then consider St. Kitts- Nevis! With resorts repurposed from sugar plantation mansions lining the coast. And, with activities ranging from volcanic mountain hikes to colorful reef dives, there are plenty of ways to explore.
SKN Éxotique
Authentic infrastructure
As an island gets built up, it compromises authenticity. In Nevis, we have one main road that rings the perimeter with virtually no traffic. There are over 50 churches on the islands and 11 denominations.  Over in Nevis is where Alexander Hamilton was born.
Celebrity Spotting!
Though Nevis may not seem like the ideal spot and it may feel a world away from any type of scene, celebrities do love the island because it's private and they can really escape. You might find yourself sipping a rum punch next to Meryl Streep, Debra Messing, or Oprah–just a few celebs who love and have visited the island.  is blessed with an abundance of natural treasures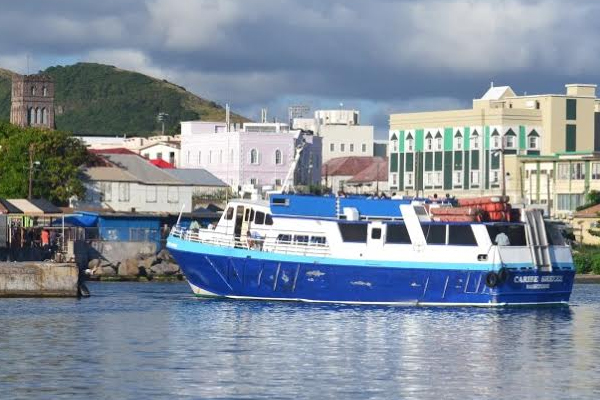 SKN Island Transportation
Driving around the islands is easy, with not even a single traffic light to maneuver. Want to see as much of both islands as you can? Rent a car and drive around.  With a few hours on your hands, you'll be able to boast of having enjoyed our rich history.
Our highway exudes culture as it is named in honor of Kim Collins after winning a world championship title in the 100m.  From downtown St. Kitts, visitors may enjoy this virtually traffic-free roadway (while enroute to Frigate Bay).
SKN Convenient International Travel
Planes, Cruise ships, Yachts!
Travel American Airlines direct from JFK in New York to St. Kitts and also from Miami! From Puerto Rico, take the direct air travel to Nevis. You may also experience an easy-breezy flight from Europe, like from England to St. Kitts (via St. Maarten). More direct flights (with no plane changes) equals shorter, smoother travel days for those coming to SKN from all over the world.